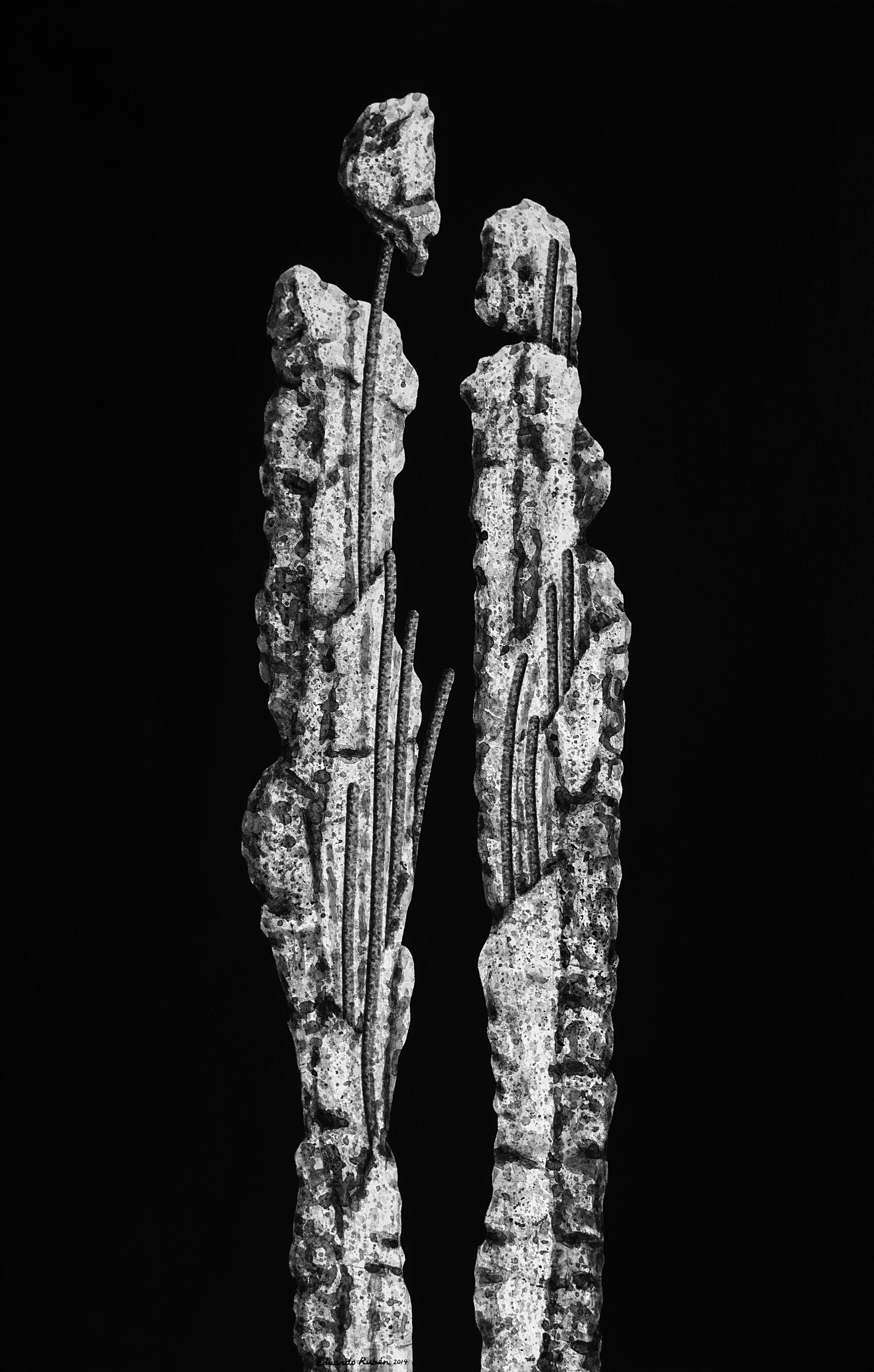 Artist Statement CV Press Release Buy Now
Eduardo Rubén's paintings are a reinterpretation of the visual experience in Cuba, as well as, the psychological and emotional reality of daily life. This collection is a continuation of the series "Combatants", large black and white acrylic paintings that depict broken concrete monuments reflective of all the abandoned, deteriorating, and half constructed buildings in Cuba.
Eduardo Ruben is a graduate of Instituto Superior Politecnico Jose Antonio Echevarria in Havana, Cuba where he studied architecture. Ruben's works are part of collections in Havana at the Wifredo Lam Center, the Fondo Cubano de Bienes Culturales, the National Museum of Fine Arts and the National Council for Visual Arts (CNAP). His work is in collections across the globe including the Museum of Modern Art "La Tertulia" in Cali, Colombia, the Museum of Modern Art in Santo Domingo, Dominican Republic, the Costa Rican Museum of Art in San Jose, Costa Rica, the Museum of Fine Arts in Budapest, Hungary, the National Museum in Szczecin, Poland, the Nouveau Centro de Arte in Santo Domingo, Dominican Republic, Museum of Finest Cuban Arts in Vienna, Austria.